Solar Films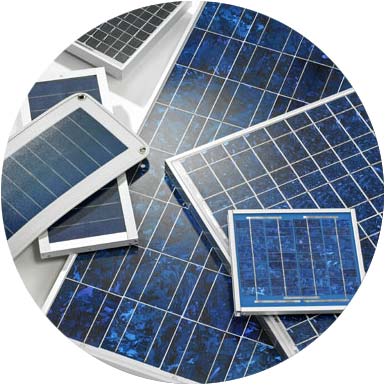 Years of R&D among leading module manufacturers have demonstrated that most photovoltaic applications require an integrated films solution. We offer formulations for crystalline cells and thin film cells – for encapsulation of flexible modules, glass modules and more. Our experience encompasses the following range of photovoltaic film applications:
Amorphous / Microcrystalline Silicone
CIS / CIGS
Cadmium Telluride (CdTe)
Crystalline Silicone
Dye Solar Cells
Your Technology
Jurasol™ Method Proven Superior
The Jurasol™ encapsulation method surrounds the sensitive silicon in the photovoltaic module, as well as the electric connections of the silicon. The film assures optimum connection between the front glass and the backside material, while accounting for adhesion, amicability with other materials, longevity, and extraordinary optical properties.
Thermoplastic encapsulant
No cross-linking required
Fast lamination times
Low water vapor transmission rate
Low water absorption
Non-corrosive during lamination
No acetic acid release