Your packaging and protection films resource
Our films are engineered and manufactured to optimize performance and reduce costs. We offer you the innovation and quality you might expect from a Fortune 100 films manufacturer, but with the care and attention of a privately owned company.
PREVOSAN™ antimicrobial film
Virus-killing protection for almost any surface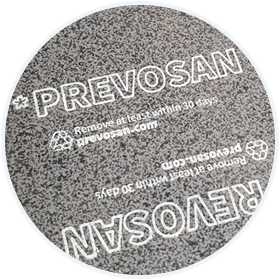 Our easy-to-use virus-killing surface film protects people and products from harmful germs and microbes. Ideal for high-traffic areas and frequently touched surfaces, PREVOSAN™ antimicrobial film is up to 99.997 percent effective against common viruses, including the Sars Cov-2 virus, keeping your people and your business safe.